Understanding What Mold Damage Really is in Wetumpka
1/8/2018 (Permalink)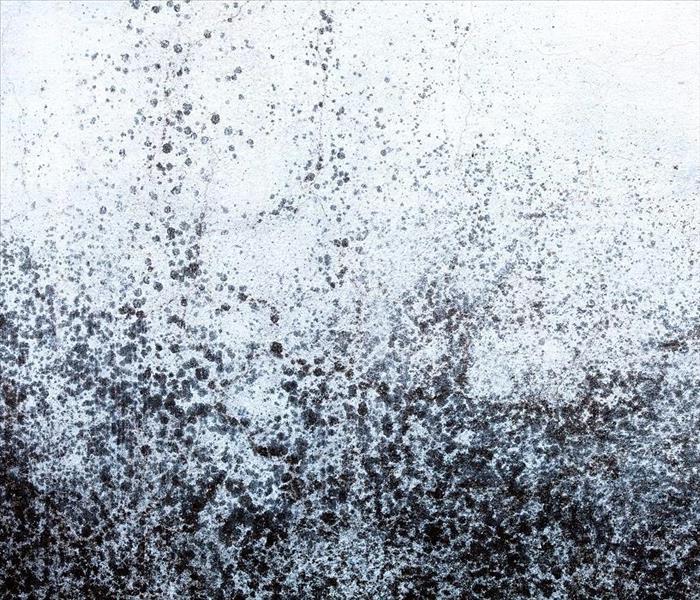 If you discover a mold colony, SERVPRO recommends you shut off the HVAC system to prevent the mold from spreading to other areas of your home.
Allow SERVPRO to Remediate Mold Damage Before It Gets Out of Hand
Mold colonies can present some of the toughest, most intractable problems for modern American homes, but to understand how to beat such infestations requires a keen understanding of their biology and nature. If you know what causes mold damage in Wetumpka, you may better be able to stop its effects and control growth on your property.
When you see mold damage in your Wetumpka home, what you are really viewing is a large colony of many thousands to millions of individual organisms. The smallest unit of fungal infections is the spore. Spores can be smaller than the tiniest cells in your body, or almost large enough to be seen by the naked eye. These small units multiply rapidly and spread far across a surface, eventually increasing in number and size until you can see them without a microscope or magnification tool.
Most varieties of mold in modern American homes spread out before piling up. The easiest way for new spores to take root and begin to grow is to find a space on the edge of the colony and grow from there. However, as the fungus eats away at whatever surface it has settled on, new spores may begin to grow atop others, giving mold its fuzzy and uneven texture.
Mature colonies reproduce quickly, as individual organisms sprout long stalks tipped with fresh, dormant spores that function as seeds. These can be picked up by passing objects, air currents, water flow, or any other physical force, and be deposited somewhere else where they can grow anew. This is why SERVPRO recommends you shut off your HVAC system when you discover a significant colony in your home: with minimal air currents in your home, the mold should have a harder time spreading to new rooms and areas.
SERVPRO of Prattville has dealt with residential mold damage cases in the local area for years. For our seasoned expertise and careful service, call us at (334) 358-1186.
Click here for more information regarding the city of Wetumpka.